Executive Board of Datalab Tehnologije, d. d.
Andrej Mertelj
Chairman of the Executive Board
Andrej (born 1970) is best described as a serial entrepreneur with a passion for IT. After secondary school, he studied computer science, but dropped out just before graduating to pursue an entrepreneurial career. At the age of sixteen he published the first of many articles, lectures and even books.
Moreno Rodman
CEO and Member of the Board of Directors
Moreno Rodman was in charge of Datalab between 2002 and 2008, and still has a deep knowledge of the company despite the absence. During that time, he spearheaded the expansion onto foreign markets and set up a partner channel, raising productivity and profitability. Moreno rejoined the team in December 2016.
Lojze Zajc
Member of the Board of Directors and President of the Audit Committee
Lojze Zajc was born on February 13, 1954, in Dorfarje pri Škofji Loki. He completed grammar school and high school in Vič, in Ljubljana. He received a University degree from the Faculty of Economics in 1978, with a major in international trade. He also completed most of the exams of a post-graduate study in management. Mr. Zajc has an active knowledge of the English language, and can also speak German and Italian.
Nedim Pašić
Vice Chairman of the Executive Board
Nedim is with Datalab BA since its founding. He was one of the first in BIH to bring together ITC and SMEs with PANTHEON. In 2004 he graduated in information system management at the School of Economics and Business in Sarajevo. He is entrepreneurially active since 1997.
Anka Leben
Chief Financial Officer (CFO)
Anka Leben graduated at the Faculty of Biotechnology in Ljubljana, specializing in Economics of Agriculture. From her very first employment, she has been working with numbers – first in planning, analysis and controlling, and then settling into the fields of accounting and finances. Her previous employers include Agroemona Domžale, Jata Ljubljana, Liko Vrhnika, Energoplan. She was among the first to qualify for the title 'Qualified Accountant', certified by the Slovenian Institute of Auditors.
She joined the Datalab team in September 2016 and is now the Chief Financial Officer.
Vanja Varl
Corporate Head of USD, VP
Vanja first started working at Datalab in 1999 where she first worked on developing software for opticians (Helios). Soon after, she took over as project manager for the personnel module (Hera). At the same time she managed the entire marketing effort in all countries where Datalab was present. In eight years she organized and executed several social and professional gatherings, four of which where PANTHEON conferences. She left Datalab for seven years to join an accounting firm where she deepened her knowledge of accounting, tax consultation, and ISO standards. She also worked on developing a document management system. After returning to Datalab in 2015, she took over as head of the Unified Service Desk department in Datalab SI. Her goal was to improve the experience for users when interacting with support and to improve the internal work processes of the department.
As of December 2017, she's taken over the role of Corporate Head of USD. As such, she continues to follow her mission to "enable uninterrupted use of PANTHEON, its compliance with legislation, and the realization of its full potential with professional and thorough provision of services."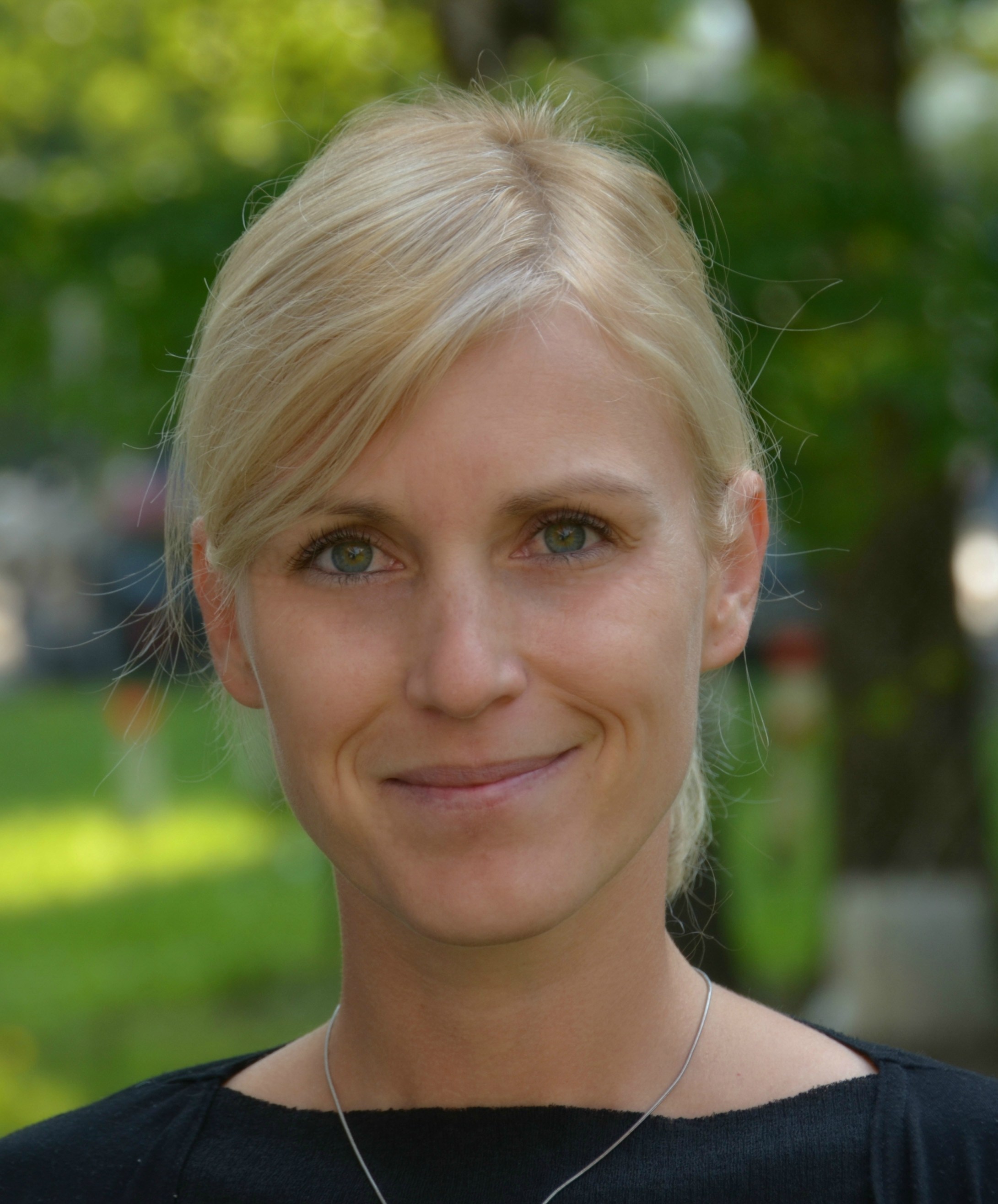 Maja Fujan
Corporate head of marketing, VP
Maja joined Datalab in 2008 as Head of marketing. She has a bachelor's degree in Sales and Marketing from the Faculty of economics at the University of Ljubljana. She started her career in advertising agencies where she got precious experiences handling different kinds of clients, industries, and marketing approaches.
In her opinion, two things are extremely important when you want to be successful: 1. Business focus, and 2. Understanding your audience. Understanding business motivations and context, and bringing people together by including them in projects is what makes my marketing position unique and valued.
Elmir Sikira
Controlling VP
Elmir Sikira graduated from the Faculty of Economics in Sarajevo, specializing in Information Systems for Controlling, and Accounting and Auditing. He joined Datalab in 2007. He started his career in Datalab Bosnia as an accountant, and then moved to the profit centers of the Datalab group in 2011. Since 2014, he's been working in operational controlling.
Vanja Cigoj
Corporate head of Datalab Academy, VP
Vanja Cigoj has 20 years of experience with adult education. She joined Datalab in 2007 and took over the Datalab Academy, for which she defined the content and organizational structure. Since 2016, she's been the corporate head of Datalab Academy, where she's in charge of coordinating and overseeing education and events for PANTHEON users and partners in 6 countries. She's also responsible for the education and events for employees of the Datalab group.
She completed a Bachelor in Business and Working Systems. Organizing events and other activities is her life's mission. She's a mother of four, highly motivated, hardworking, and communicative. Her motto is "Nothing is too hard and everything can be done if there's enough willpower and strength."
Ambrož Jarc
Head of PANTHEON Retail
Ambrož Jarc graduated from the Faculty of Electrical Engineering, then moved on to economics, completing his MBA in Austria. He gained his first work experience at the Institute of Vacuum Science and Opto Electronics as a researcher, and then moved to the world of business. In 13 years, he built a large IT company, JAE, that he exited in 2007. He has over 20 years of experience in the B2B and B2C segment. In the last few years, he was a business developer for various companies, specializing in online systems for B2B and B2C.
He joined the Datalab team in 2015 to manage the implementation of fiscal verification for cash registers, and then accepted the challenge of heading the Retail segment at the corporate level.
Boštjan Berčič
Head of Dev. PANTHEON Web
Boštjan has about 35 years of experience developing software. He started programming in 1980 at 16. When he was in high school, he would place in the very top at competitions in mathematics and computer science. His career path took him on a journey as head of development, international consultant for IT solutions, and entrepreneur. Additionally, he worked on and headed projects to set up IT infrastructure on a national level in FYRM, Bulgaria, Hungary, and Slovakia.
Managing Directors of Subsidiaries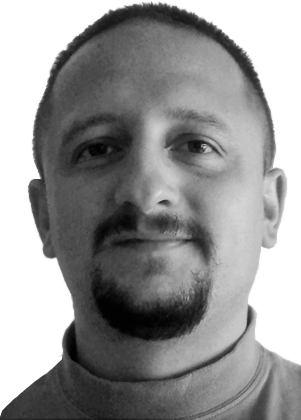 Gaber Cerle
Managing Director of Datalab SI d.o.o.
Gaber started his career in business informatics 18 years ago at one of the first ISPs in Slovenia. He worked in marketing and as a web page coordinator. His career path led him to the Datalab group in 2004 when he was conducting an analysis of the organizational climate and company culture as part of his undergraduate program. Soon after, he took on the responsibilities of the head of the partner channel.
At the end of 2007, he – with the help of his colleagues and partners – took on the largest PANTHEON implementation project for HRM and payroll. For the next 10 years, he continued gaining experience and honing his skills as a business IT project manager, coordinator, marketer, and implementer elsewhere, before rejoining the team as the Managing Director of Datalab SI d. o. o.
Nedim Pašić
Managing Director of Datalab BH d.o.o.
Nedim is with Datalab BA since its founding. He was one of the first in BIH to bring together ITC and SMEs with PANTHEON. In 2004 he graduated in information system management at the School of Economics and Business in Sarajevo. He is entrepreneurially active since 1997. His areas of focus are business software, management, consulting, marketing and market analysis.
Goran Težak
Managing Director of Datalab HR d.o.o.
Goran has been in the IT business for the past 20 years, 10 of those he's spetn focusing on PANTHEON. He has a diploma in telecommunication engeneeering.He started his career in a private IT company, then moved on to ORACLE, where he became regional lead for SE Europe. In year 2007 he founds his own company and becmes Datalab's partner. In year 2016 he became Datalab's distributer and in 2017 managing director of Datalab HR.
Nena Lukić
Managing Director of Datalab SR d.o.o.
Nena Lukić graduated from the Faculty of Mathematics at the University of Belgrade in 2000. The next five years she was teaching mathematics and informatics at her hometown high school in Kruševac. She actively participated in preparing an informatics curriculum with the Serbian Ministry of Education and Sports, and educated teachers in the field of multimedia for primary schools and high schools.
Danko Obradović
Managing Director of Datalab.MN d.o.o.
He is a mechanical engineer by profession. In 1988, he started with independent business software development. The next year he founded a private company for developing business software in Montenegro. He got acquainted with PANTHEON in 2003, which also marks the time when he stopped developing his own business software solutions. Although he has immense knowledge in the field of business informatics, he became aware that an individual cannot compete with the accumulated knowledge of a large number of experts who work in the PANTHEON development department.
Vlado Mitev
Director Datalab L.L.C. Kosovo & Datalab Macedonia
Vlado was born in 1970 in Skopje. He graduated on faculty for mechanical engineering in 1995 while in the same time started a private company in IT sector with core business in hardware and software solutions. He take a leading role in developing a good business strategy and growth of the company from 2 to 30 employees and becoming one of top IT companies in Macedonia. He managed a lot of projects related with hardware, networking, various ERP solutions and SAP. From September 2016 he became a member of Datalab team as a managing director of Datalab Kosovo and from September 2017 also Datalab Macedonia is under his management.
Ivaylo Jordanov
Managing Director of Datalab Bulgaria Ltd.
Ivaylo could be described as an ambitious marketing specialist with practical experience in direct sales and customer relationship management. He is particularly interested in evaluating customer satisfaction and customer retention strategies, also interested in the effect of digital marketing on consumer behavior. He is very positive, energetic and likes the outdoors, especially mountaineering.
He graduated in Marketing and International Management with merit from the Henley Business School at the University of Reading, UK. He has practical experience with records management and document management solutions. In 2013, he started working in Kontrax, Bulgaria, as an account manager specialized in projects for document management solutions and ERP Pantheon. Since 2015 he is the Managing Director of Datalab Bulgaria.